ABOUT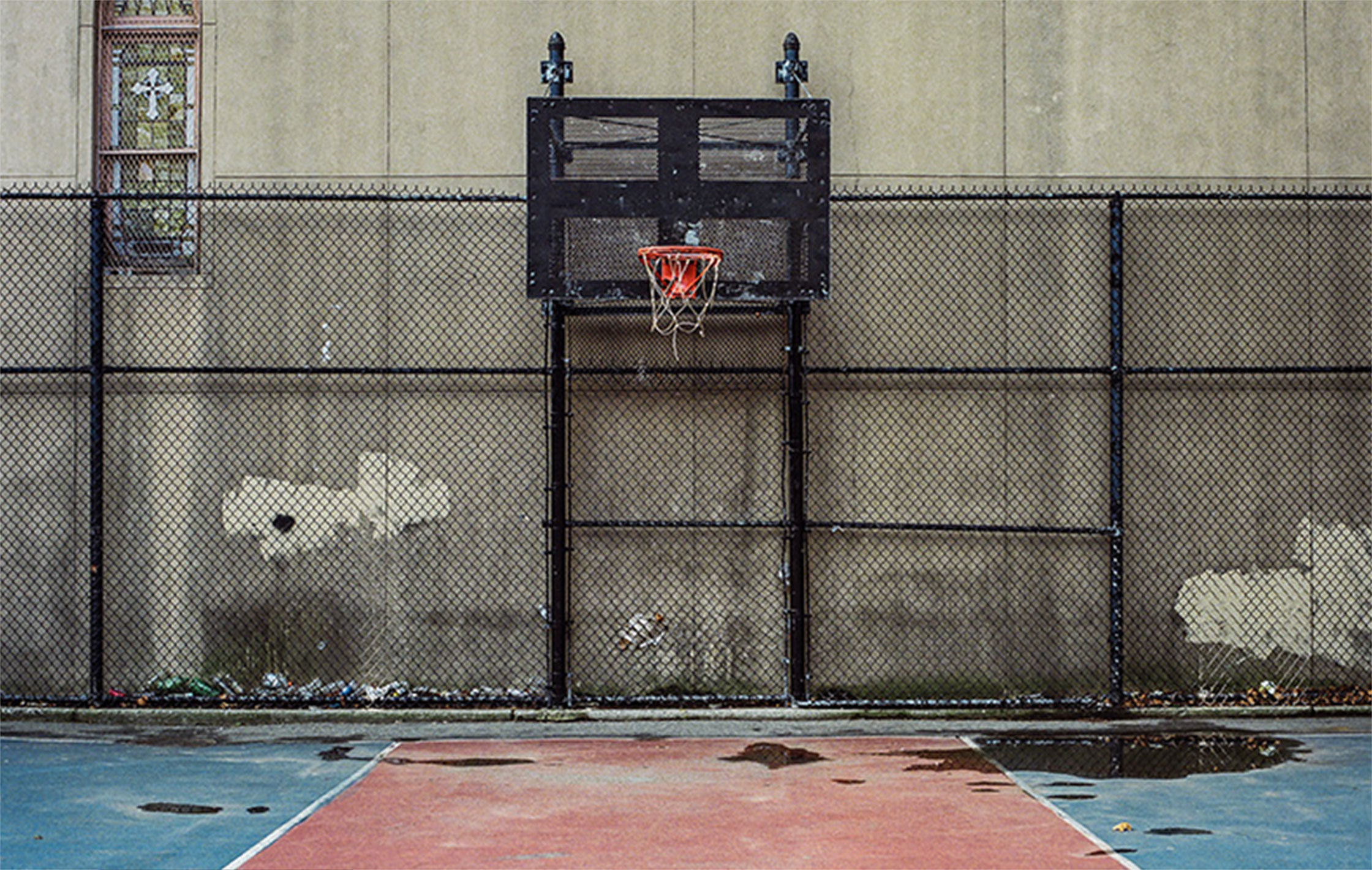 小学校でバスケに出会い、このスポーツの魅力に取り憑かれ、中学入学前にはバスケ部に入ることを決めていた僕は、当時のスラムダンクブームの影響もあり、真っ直ぐにどんどんバスケにハマっていった。
90年代、とにかく魅力的なモノがたくさん溢れていた時代。エアジョーダン、ドリームチーム、NBAブルズのスリーピート。そしてブラックカルチャーからヒップホップへと、アメリカのカルチャーに傾倒していくのは簡単な話だった。
高校生の時にストバスを知り、そのコミュニティに飛び込み、ストリートの自由なスタイルを体感してカルチャーショックを受ける事となる。とにかく毎日バスケをしていた。少ない情報を頼りにまずは格好から入った。とにかく格好いいスタイルが全てだった。
大学卒業後もその熱は冷めることなく、バスケで全てが繋がっていった。気づいた時、自分の周りには自然とバスケカルチャーが存在し、不思議と気の合う仲間が増えてきて、同じ思いの人間同士が引き寄せられていくようになった。
もっとバスケカルチャーを広めるにはどうすればいいか?当時からずっと真剣に考えていた。その思いが共感を生み、バスケと僕を取り巻く環境は徐々に変化していった。やがてストリートボールシーンが広まり、とうとう日本にもプロリーグができた。いつか日本でもバスケがメジャースポーツになる!と本気で信じていた仲間がそこには存在していた。
2020年にオリンピックを迎えるここ東京で、雑誌をつくるというチャンスに恵まれて「ABOVE」を立ち上げた。それから3年の時が経った2017年、新しいメディアをスタートできることになった。
大好きなバスケットボールの魅力を伝えるために、日本のバスケットボールがより高く…そして、それをさらに超え飛び上がれるように「FLY」と命名した。
バスケを愛する全ての人へ。
2017年3月7日
編集長:秋元 凛太郎
The very first time I "found" basketball was when I was still in grade school. I immediately got immersed in the sport and went on to play on the junior high team. With the SLAM DUNK comic boom hitting kids and grownups everywhere in Japan, I got endlessly involved in basketball.
Then came the 90's. An era with so many milestones—from Air Jordan, the Dream Team, Bulls' three peat, to contemporary black culture and then on to hip hop. It was so easy to get swept away by great moments of the African-American culture.
In high school, I came in contact with streetball and dove right into its amazing community. By experiencing the free street style, I was deep in culture shock. There wasn't a day that passed without playing a game or two. I didn't know much then, but I was so amazed by its original style. Everything about it was just so cool.
After graduating from college, my enthusiasm never ceased and everything I thought or did eventually got linked to basketball. When I looked around, I was naturally surrounded by basketball culture everywhere, bonding with many great friends who also shared similar mindsets.
Ever since then, I have been seriously thinking about what to do to spread the basketball culture. My prayers integrated empathy within the community, and the environment surrounding the sport started to change. The streetball scene scaled up to form a professional league nationwide. All the players in the league were the ones who kept on believing—that basketball will grow to be a major sport in Japan one day.
In 2014, I was greatly blessed with the opportunity to be in charge of ABOVE magazine in Tokyo, the city to host the 2020 Olympic Games. After three years, we have come far to start-up a new basketball media.
To communicate the true attraction of the sport, and to bring Japan's basketball scene to a whole new level, I decided to name it "FLY."
I dedicate "FLY" to all of you who can't stop loving basketball.
March 7, 2017
Chief editor : Rintaro Akimoto